Requirements for Auto Shipping Transport
One of the main recommendations is to leave the car completely empty to avoid unnecessary problems with the transport companies. For example, most people think they can put some belongings inside the vehicle to help them with the moving process when relocating to another state. Remember, car carriers are not moving companies! To avoid this, go thoroughly inspecting your car and remove any personal items, tools or accessories. Another tip is to leave the tank with only an eighth of its capacity. This is for safety reasons due to unexpected accidents on the road and prevention is key!
Drop it off Yourself or Have a driver do it for you
You can either deliver your vehicle to the loading warehouse or directly to the ocean port if you live are not too far from it. This will save you some money than adding that service to your overall transportation fee.
Compulsory Documents for International Auto Shipping Transport
If moving internationally have at hand the original title for your vehicle as a requirement for the Compulsory Documents needed for International Auto Shipping Transport. It must be the original title supplied by your state's DMV (Department of Motor Vehicles) and should be "clean" of any unsatisfied liens from the bank, credit union or any other financer. It is a prerequisite issued by the US Customs that all motorized vehicles have to be cleared for export 72 working hours before vessel's sailing date.
Option #1: Shipping Cars in Ocean Container
Overseas car shippers can usually provide two alternatives for you to get your car to another country: ocean container shipping or roll-on roll-off shipping. If you select ocean container option, then the overseas transporter will load and tie down your car inside the ocean container most probably with other freight or cars. This is a low-budget and dependable method because the shipping company will only bill you for space that your vehicle is occupying inside the container. Another positive moment is that the container will be blocked and sealed for the whole duration of the overseas travel.
Option #2: Shipping Cars via Roll-on Roll-off
With roll-on roll-off (RO-RO) oversea shipping your car will need to be taken straight away to the port and then secured inside the special vehicle carrier ship. What it involves is the port longshoremen will drive it onto the vessel at the point of origin and then drive it off the vessel at the point of destination. Your car will not be placed inside a locked container, and it's open for anybody to get inside (that's typically when personal items and accessories go missing).
Ro-Ro routes are also restricted in the countries coverage so depending upon your origin & destination this option might not be obtainable for your country. Another note is that ports won't admit non-operable vehicle for roll-on roll-off transport service. A few days after the vessel sails, your international auto shipping transport company will send back the original title to you along with their transportation bill of lading and directions on how to claim your vehicle at the place of arrival. It is always safe to get hold of the overseas port agent beforehand to re-confirm the estimated arrival dates and get the paperwork managed to accelerate the discharge and delivery process of your car.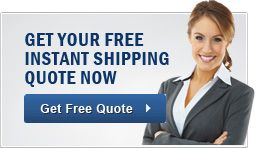 Our mission is to provide superior car transport services through understanding our valued customer needs and delivering vehicle(s) with a seamless process, state to state. We are a full service auto transport company and are skilled to provide superior expertise. Every measure is taken to not only ensure the safe arrival of your vehicle, but to alleviate the pressures and concerns of the process. We make certain all chosen carriers are equipped to exceed your expectations. Our widespread network of carriers enables us to choose the best carrier to deliver your vehicle when and how you need. Place your reservation online or over the phone with one of our professional sales representatives. In our continued effort to better serve your needs, you may contact our office through our website or simply fill out your order form online.