Auto Shipping Tips from Auto Transport Pros
Auto shipping services have been around for many years; however, most Americans have no idea how the shipping process works. You see the auto transport trucks loaded with cars on the freeway everyday, but if you're like most people, you have probably never had to ship you vehicle. Now that you're in need of auto transport help, it would be a good idea to get some tips from the experts to ensure you get what you're looking for without too much hassle. 
Below you will find 5 tips that will help you get your car shipped quickly and easily from point A to point B.
1. Don't Procrastinate on Planning
As soon as you know you need to ship your vehicle, you need to contact several auto shipping companies to request quotes and make sure they will be able to transport your car when you need it. Many shipping companies get extremely busy around the holiday seasons and around summertime, so don't wait until the last minute to start shopping. You can find free auto shipping quotes online to save time – they are completely free.
2. Expedited Transport is an Option to Consider
If you don't want to risk your car not making it to your destination on-time, you may want to consider using expedited shipping. This will likely cost you significantly more (think ground shipping with USPS versus overnight delivery) but the turnaround time is significantly less. You will spend less costs for things like rental car/taxi service, lost income and any other related costs incurred if you vehicle does not arrive when promised.
3. Be Flexible with Shipping Itinerary
By scheduling in advance, you will be able to work with an auto shipping company to find the best time to ship your car, for the least amount of money. If they can get a "full load" on the truck, you will pay less than if you are one of the only cars being shipped. Plan ahead and put your car on a truck that's full and there's a higher priority it'll arrive on time, and you'll also save a lot of money in the process.
4. Enclosed Auto Shipping Is Probably Not Your Best Option
Enclosed car shipping is a necessity if you own a collector or exotic car, but its not for the average Joe. Unless you're willing to spend a lot of extra money, you should probably not even consider this option. While your car is almost guaranteed to be protected on an enclosed transporter, shipping on an open carrier is extremely safe as well.
5. Terminal-to-Terminal Shipping Will Save You Money
Having your car delivered directly to your door will cost you significantly more than having it shipped to a terminal. You can get a ride to the terminal to pick up your vehicle and save a lot of money. When comparing auto shipping quotes, be sure to compare prices for the different delivery options to help you decide.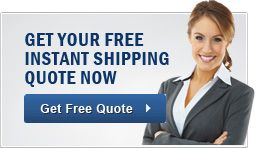 Our mission is to provide superior car transport services through understanding our valued customer needs and delivering vehicle(s) with a seamless process, state to state. We are a full service auto transport company and are skilled to provide superior expertise. Every measure is taken to not only ensure the safe arrival of your vehicle, but to alleviate the pressures and concerns of the process. We make certain all chosen carriers are equipped to exceed your expectations. Our widespread network of carriers enables us to choose the best carrier to deliver your vehicle when and how you need. Place your reservation online or over the phone with one of our professional sales representatives. In our continued effort to better serve your needs, you may contact our office through our website or simply fill out your order form online.