Exotic Transport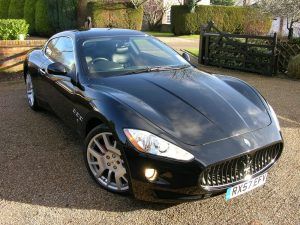 Are you looking for Exotic Transport? When you own an exotic or luxury vehicle, you are quite protective of it. And when you have to move out of the country, you want a reliable and best way of transporting your vehicle. Rather than driving it and putting a lot of miles on your vehicle, exotic and luxury vehicle transport companies like All States Car Transport, LLC can get it there safely.
All States Car Transport, LLC is a professional full-service car transport company. We are your best international exotic car mover. You may think that moving your exotic car from one country to another must be a troublesome and complicated experience, but that is not the case with us. With years of expertise in this business, we are capable of transporting your vehicle from one country to another safely.
Why Choose Us?
Whether you need to move a family sedan or a vintage Ferrari, All States Car Transport, has your solution. We have years transporting and shipping cars overseas. With our professional service and excellent customer care, we have become a preferred transportation service for vehicle owners throughout Florida and its surrounding areas.
At All States Car Transport, we take care of your vehicle every step of the way from origin to destination. Our services are secure, cost-effective, and reliable.
The safety of your luxury vehicle is our priority and responsibility.
• Client focus – Through responsive, efficient, and innovative solutions and services, we focus on 100% satisfaction of our clients.
• Respect – Our staff is trained in excellent communication skills. We act with integrity and respect, other people.
• Positive attitude – We take pride in the accomplishments of ourselves, our company, and our team. We have a positive attitude, and we are excited about the future.
• Decisiveness – We make decisions by our comprehensive analysis of the situation, consistent input from clients and enthusiasm to take action.
Our Services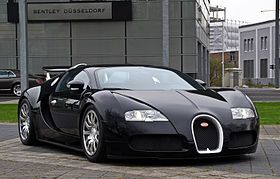 Whether you have an everyday car, a motorcycle, or a high line of exotic car shipped overseas, All States Car Transport has the best vehicle shipping solution for you. We understand that the handling transportation of each vehicle is unique, that's why we have experts who can custom design every auto relocation to ensure safe transportation.
Our vehicle transport services include the following:
• Enclosed / Exotic Car Transport
We are the experienced in the transportation business of high-line, exotic, and luxury vehicles in an enclosed carrier. Our exotic car transport method keeps your luxury vehicle clean and safe on its way to your destination.
• Open Transport
Open transport is our standard method of vehicle transfers. Over the years, we have transported numerous vehicles via this method of shipment, and now we have made this mode of transportation safe and secure than ever. Our approach is similar to how car manufacturers trust their distribution and we have adapted it to fit your personal needs.
• Overseas Auto Transport
An overseas auto transport seems like a complicated and difficult task, but with our experienced team of professionals, you don't have to worry about a thing. Whether you want to move your vehicle to Alaska, Hawaii, or a farther destination, we can coordinate the entire overseas journey of your vehicle for you.
For any questions please give us a call at 1-877-320-2758 or visit fill out a quick Free quote.
Follow us on Facebook.