Door to Door Classic Car Carriers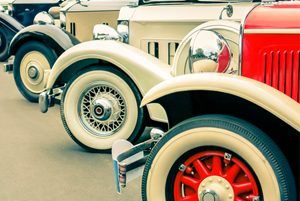 Are you looking for a door to door service in classic car carriers? To safely move your classic car across or out of the country, you need to hire a professional auto shipping company. Trust All States Car Transport, which is a well-known company for transporting vintage and classic cars anywhere in the world. At All States Car Transport, our specialty is delivering vehicles with utmost safety and care, so you can be stress-free knowing that your vehicle will arrive its new destination safely and undamaged.
Why Choose Us?
All States Car Transport has proudly been offering its first-class auto transport services for many years. Through our network of various international partners, we have the knowledge, experience, and tools to ensure the safe and secure shipment of classic, luxury, vintage, pre-launch, race, and prototype cars on an international scale by sea, land, and air.
At All States Car Transport, we focus on smallest of the details; making sure that every aspect of your vehicle transportation is completed correctly and safely.
When you hire our services to move your vintage, antique, or classic car, you can expect the following features of our service: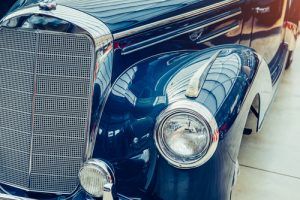 • Fully enclosed transport service for older model cars
• Shift-resistant transport carriers
• GPS order tracking
• Air-cushioned suspension
• Outstanding customer service
• Classic car shipping to various locations worldwide
• Insurance coverage included in every quote
• Door to door delivery service
• And much more!
Our Classic Car Transport Services
All States Car Transport specializes in classic car shipping. We can help you with any concerns or needs you may have involving vehicle transport. Our professional staff is qualified to ship classic cars and can guarantee that they will arrive at your desired destination undamaged, on time, and in pristine condition.
Enclosed auto transport is a preferable choice, especially when it comes to shipping an older car. The reason is that it offers the smoothest transport, the most protection, and the security of an all-inclusive protected auto moving experience. At All States Car Transport, we use modern enclosed car carriers for transporting vintage cars, whether it is for a private collector of vintage autos, auto show, or a museum that needs a classic shipped. Our efficient system of delivery routes operates across various major locations in the country with the experience, professionalism, and care expected of classic car owners, sellers, and buyers.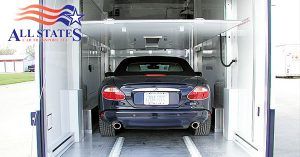 Our fleet of modern car carriers enables us to transport your classic and prestige cars using a variety of different options. We can trailer your vehicles, covered or uncovered, to and from your destination. Our service is ideal for classic car transport to various motoring events including shows and rallies, allowing you to arrive at events tension-free, knowing that your vehicle is being well looked after.
You may also want to have a car delivered or collected following a sale or purchase; our outstanding drivers can help you with the safety and efficiency of transportation of classic cars.
If you have any more questions on the shipping process, give us a call at 1-877-320-2758 or visit Free quote.
Follow us on Facebook.